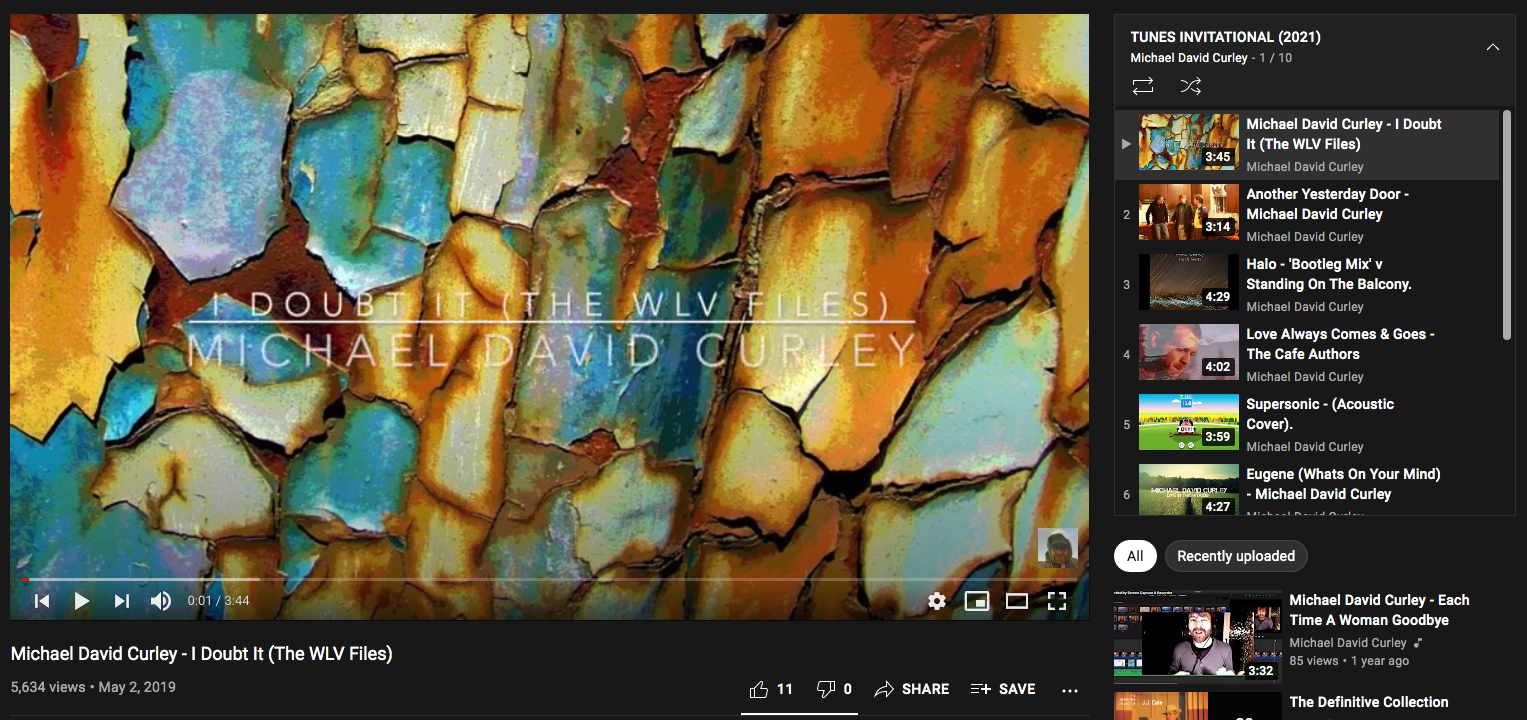 Tunes Invitational.
Tunes Invitational is a playlist of songs either written or performed by me, in some cases live and includes a live acoustic cover of Oasis's, Supersonic and John Lennon's 'Imagine.' Another track to check out is 'Another Yesterday Door' written by actor Eric Roberts, Rock N Roll Inductee Steve Fossen, and me. In terms of great songs, you may also wish then to hear the relevance of 'Standing On The Balcony.' 
Ten songs from across my songwriting career.
Of course, it's Invitational - if you know where to look!
Michael David Curley.