As mentioned below back in December 2008 found myself living with former Heart Bassist Steve Fossen and we both felt creative and recorded a short holiday EP entitled, 'The Happy Holiday Time Machine'. The other tracks are released via Youtube, however, the last track we decided on was a rendition of 'Lord Of The Dance'. An old hymn from school we as kids used to sing and probably my favourite that would generally come to mind. Not really 100% ongoing about the content did it in the manner of a rock theme.
Lord Of The Dance!
The video is sped up in honour of how I was doing videos at the time and contains some of my fondest memories. That stated as with all my songs now, feel it's better to just release them as Youtubes based on the theory of time and timing itself. It really does beat just letting it languish on a hard drive and hopefully brings some meaning to somebody somewhere. As if yeah!! Have a great festive season and be safe wherever you're free.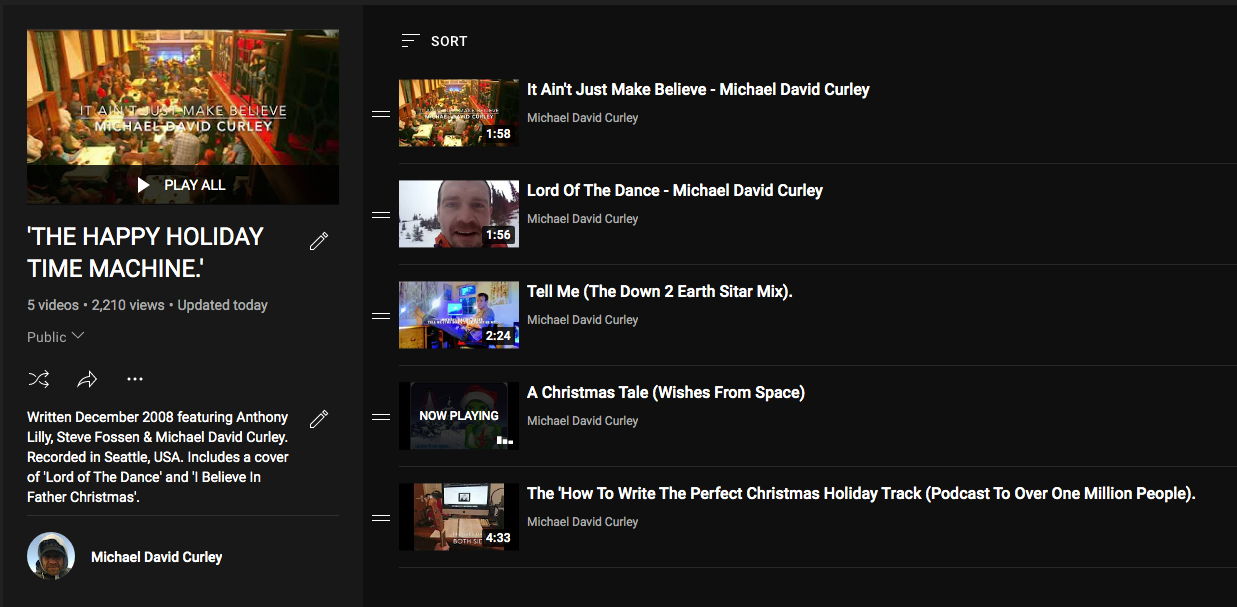 Click the Pic to Play!