If it ain't broke don't fix it - well, all great relationships will tend to have their peaks and troughs, its the moments you realise there is time to relax and recharge, simplicity takes over.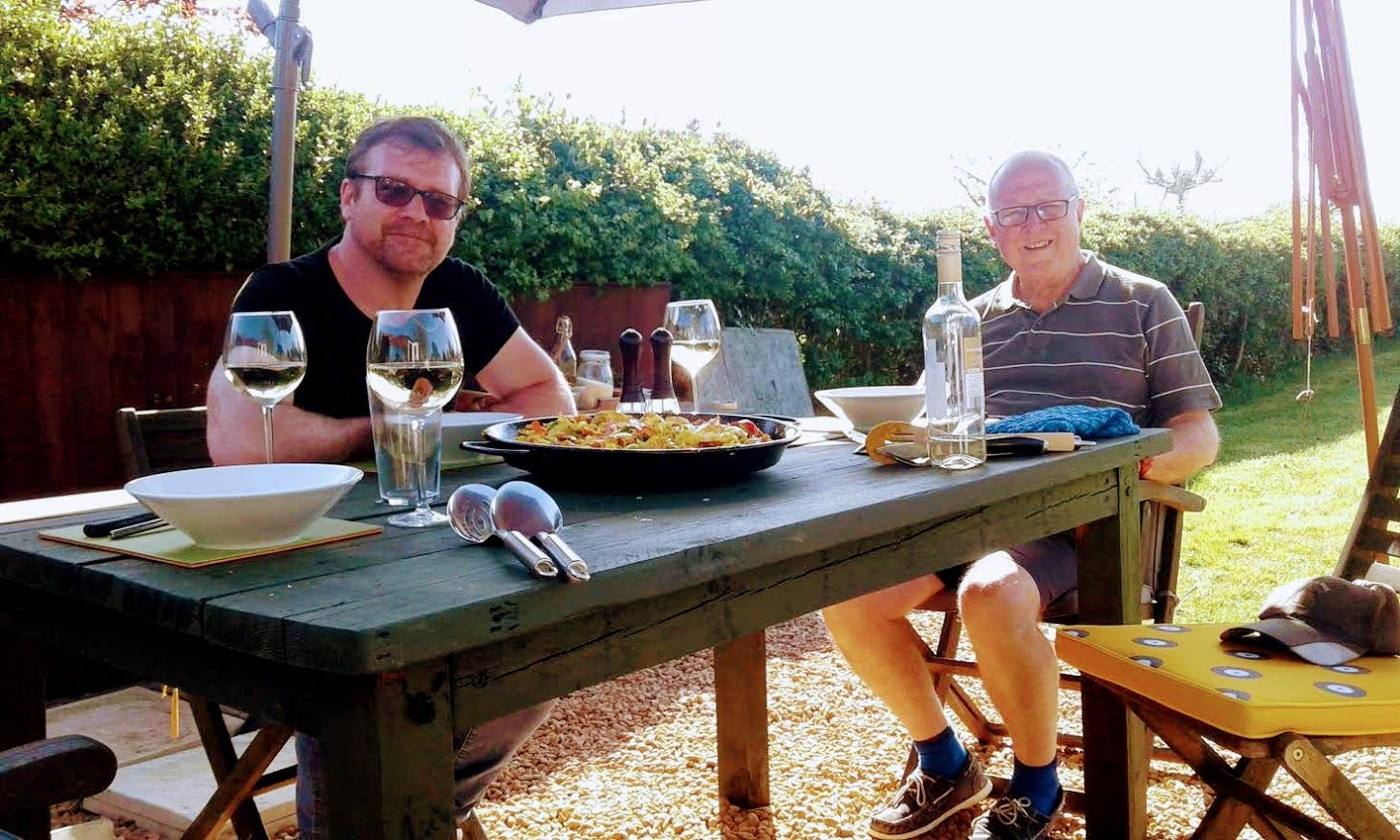 Sat outside with dad eating paella. 
I picked the habit up in Spain of playing nylon strings and that guy who's sat there with me in the photograph bought me a good one. You can always tell when an instrument is purchased with care. The relevance of reaching out is a point of looking into who visits the site: Panama yesterday, few places in Europe and China, never forgetting L.A. It cheers a man up to see the relevance of reaching out and being observed in both the east coast and west coast USA. 
In remastering an older track I'd recorded prepared for the modern world find songs are sometimes like opening a bottle of wine. My Youtube playlist 'Tunes Invitational' is much like that: Always open so a person really just has to find it to know. Splice the mainbrace, full sail to the wind, we did what we can. Peace!
Michael David Curley