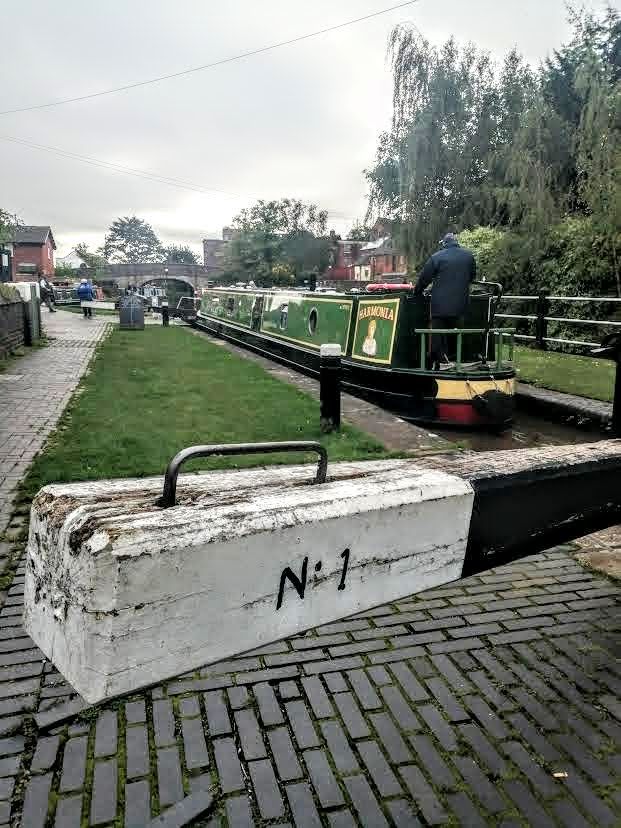 Atherstone Locks (Coventry Canal), Warwickshire, United Kingdom
Long Time Now!
I attempt to get in at least one walk each day of just over a mile and find it soothes the mind, just listening to the sound of your own footsteps on the path. Sometimes I hear a song I've written and sing it to myself and then I realise I may as well put it up on my blog. In terms of writing more songs it's really now at the position of 'why worry', I have enough at the present time to keep me going. The relevance of being contemporary is really down to the individuals own ears and you can't ever make people listen. 
It's a funny thing having music out in the world and a website people visit because of that. Can't say my music is at any time going to change the world, but I did have a plan. At the turn of the century, I was still working out how to get my songs on the internet whilst these days consider how far they've travelled full circle. There's zero promotion less these web pages and a very small following on social media.
In terms of playing 'live' again, then you'd really have to pay me. The days of sitting in bars whilst people are doing their own thing is over for me.
Plus the fact once you've listened to 'Standing On The Balcony' versus 'Halo', you'd realise!
MDC