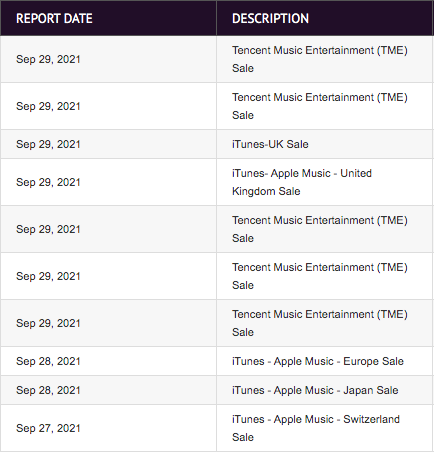 Recent Worldwide Sales
Tencent Music Entertainment specialising in streaming music services in China! It's again as always a needed point of direction to what it is that was being played. All Over Now. One of my personal favourites that regardless of any time stands out. Cheers for listening and looking in. 
Music? It's a simple thing in the night. Driving home or something you like.
MDC