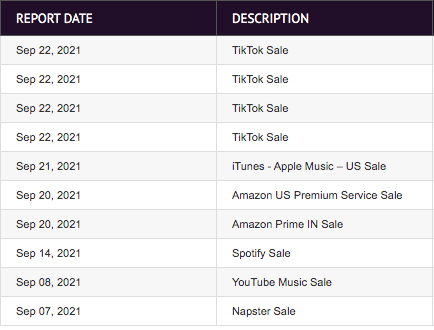 Recent September Streams.
I like the idea of multiple companies providing revenues. It always seems more exciting to know and find out which songs are getting played worldwide. I released 'A Song Of Single' a while ago and always thought it was a good song. Not sure how you'd use it in a video but nevertheless someone did somewhere. 
Give it a spin!
Available to buy, sync or stream worldwide.
Michael David Curley